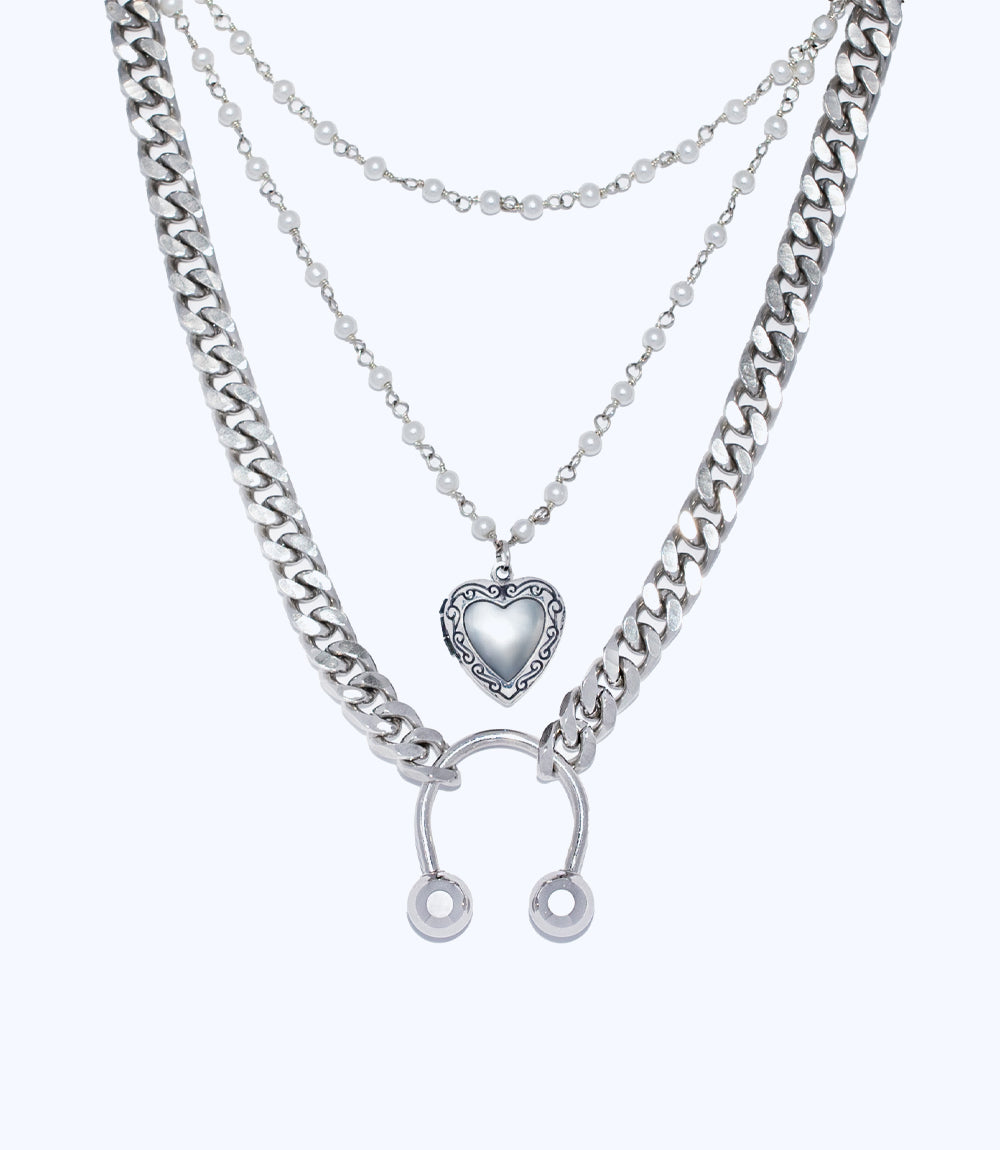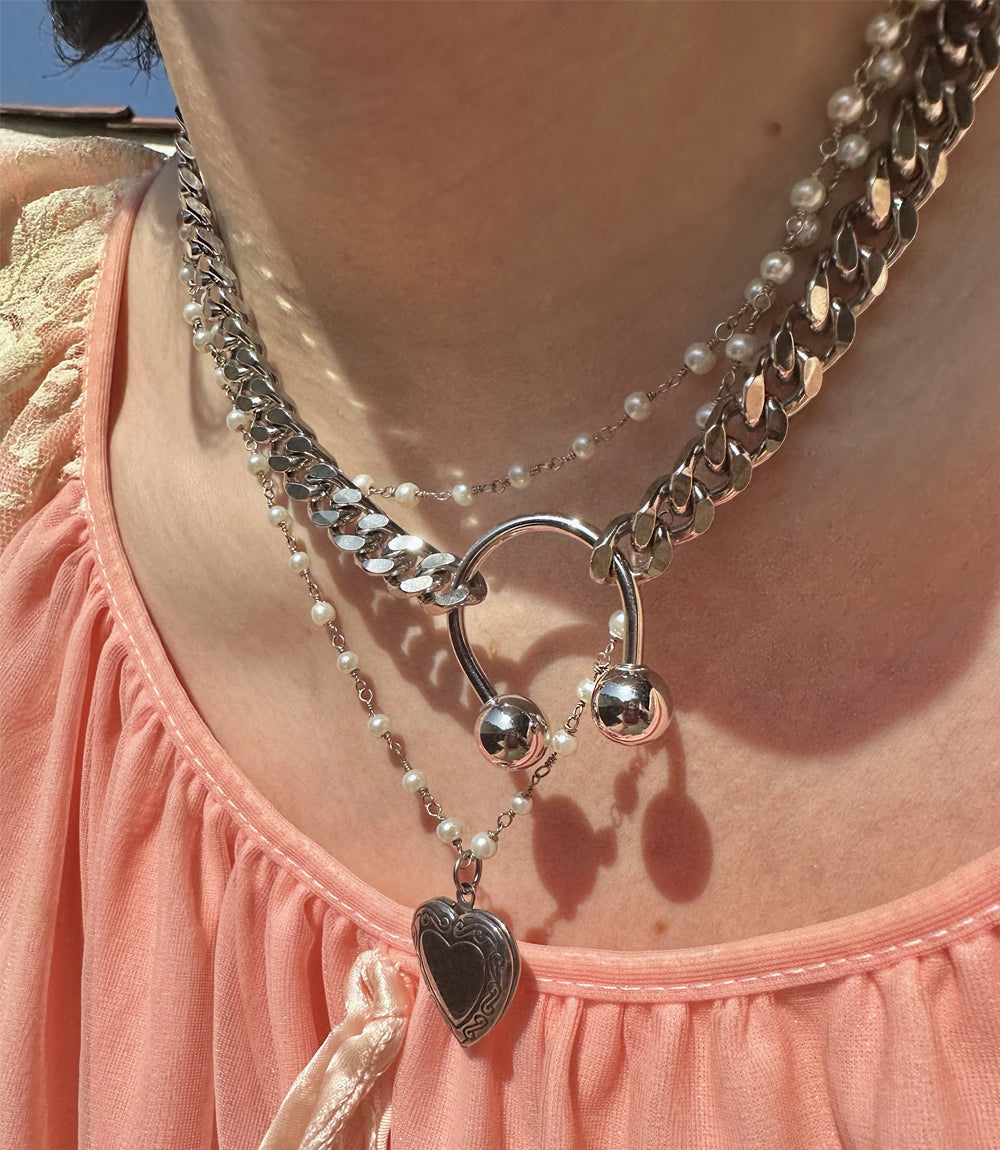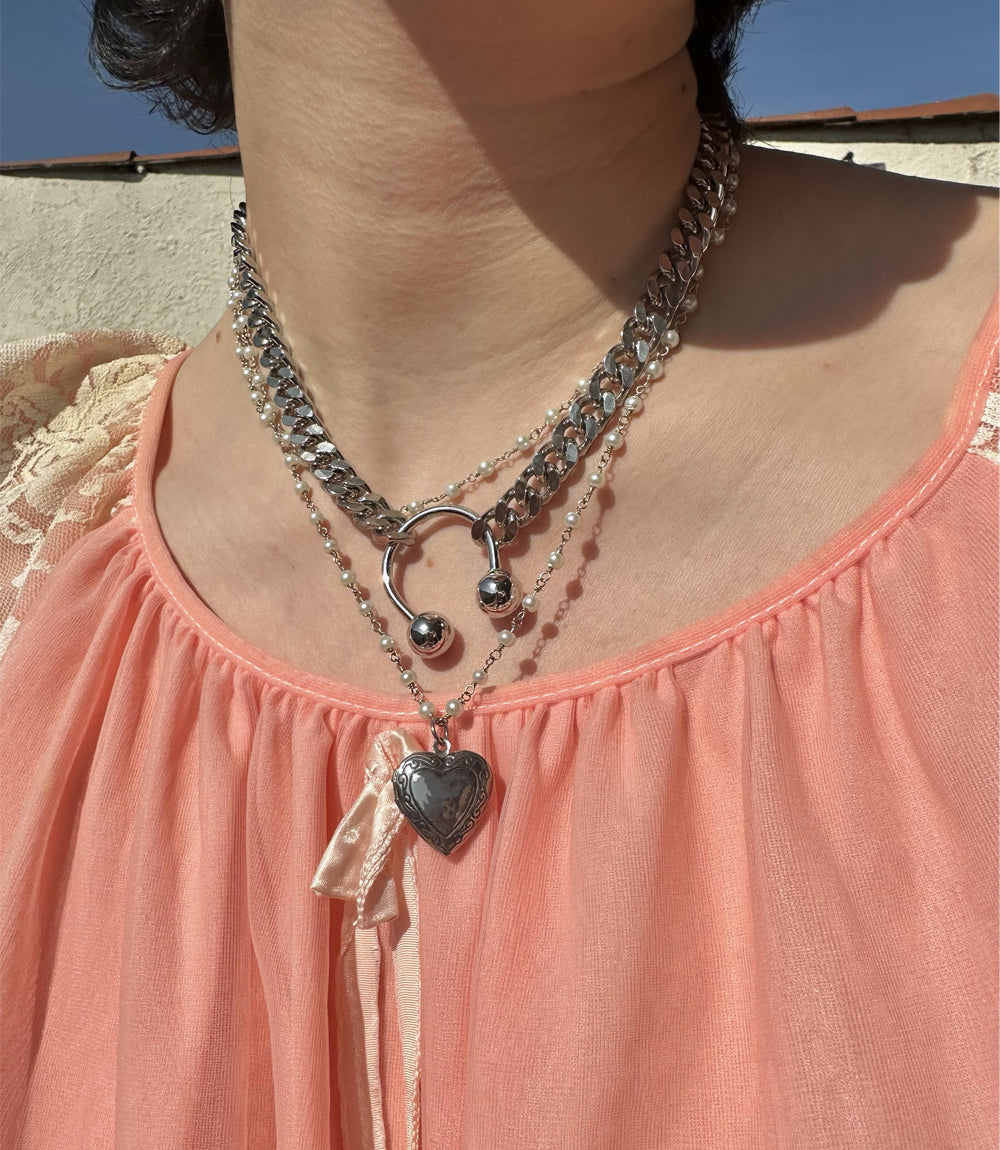 The Darling Set(Size Choker-2)
Free shipping on orders over $80
All sets are discounted. In total these items would normally be $130. We love a good deal! 
The Darling Set(Size Choker-2) includes: The Billie Pearl Locket One Size and The MagDalene Chain Size Choker-2.
Size Choker-2: Full length is 16"

Only The Billie Pearl Locket come with an extension chain, making it adjustable in size.
The Darling Set(Size Choker-2)