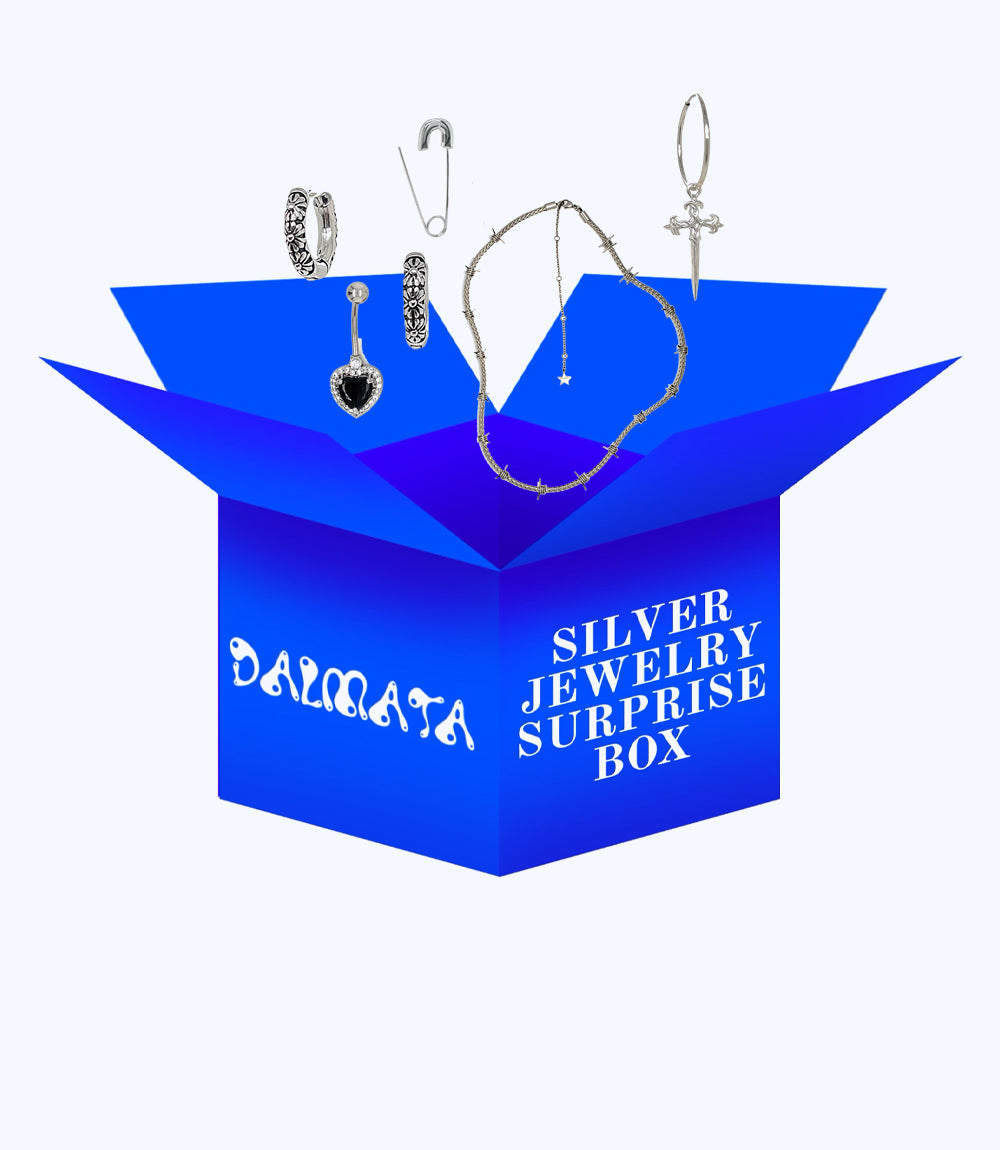 The Silver Jewelry Surprise Box
Free shipping on orders over $80
We hide a FREE Stainless Steel Barbed Wire Necklace in many of the surprise boxes.
Inside each surprise box you will find $300-$400 worth of silver DALMATA jewelry. From discontinued jewelry designs to unreleased designs to beloved sold out designs, these limited edition surprise boxes are something special. 
Please note, we can't guarantee the size of anything. 
Final Sale
The Silver Jewelry Surprise Box