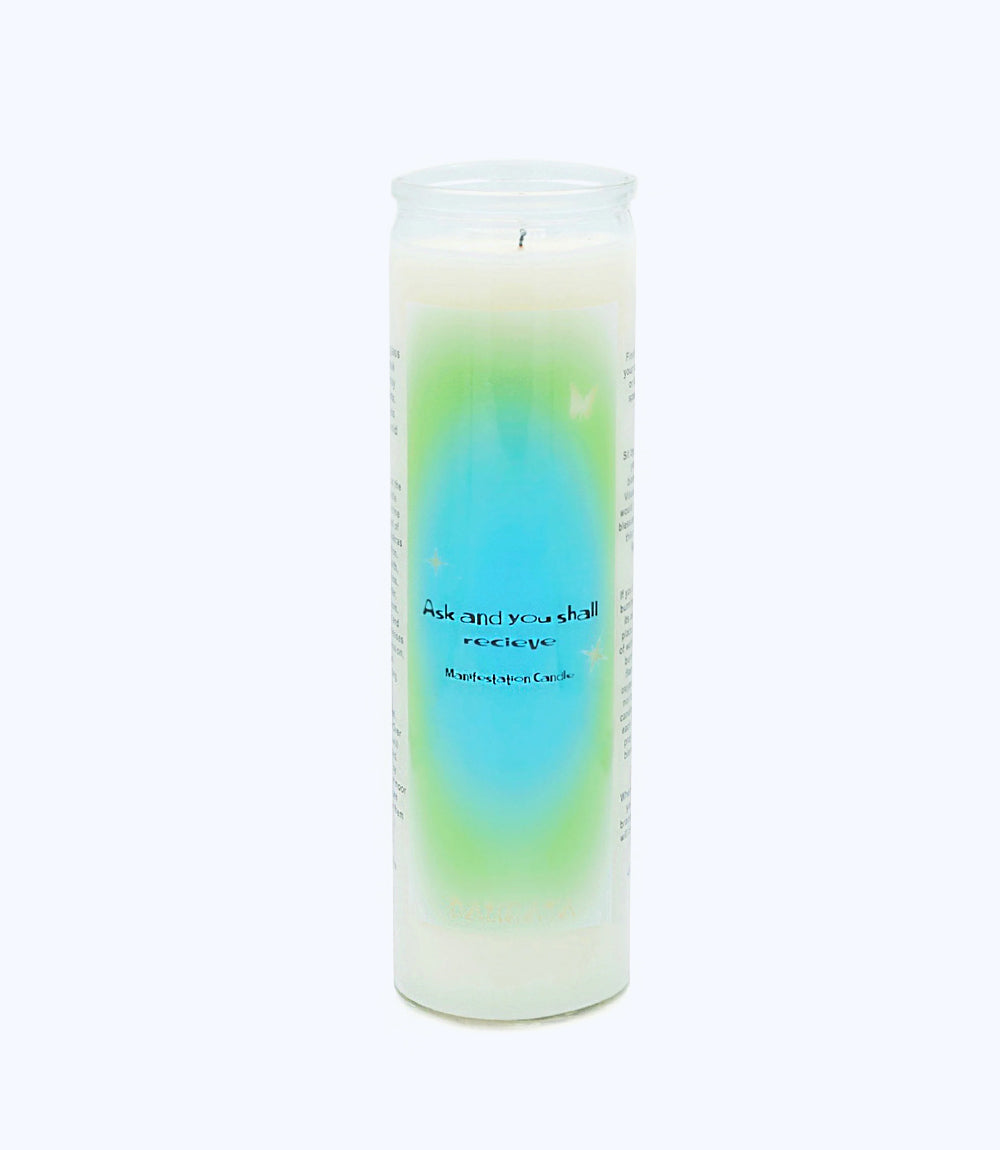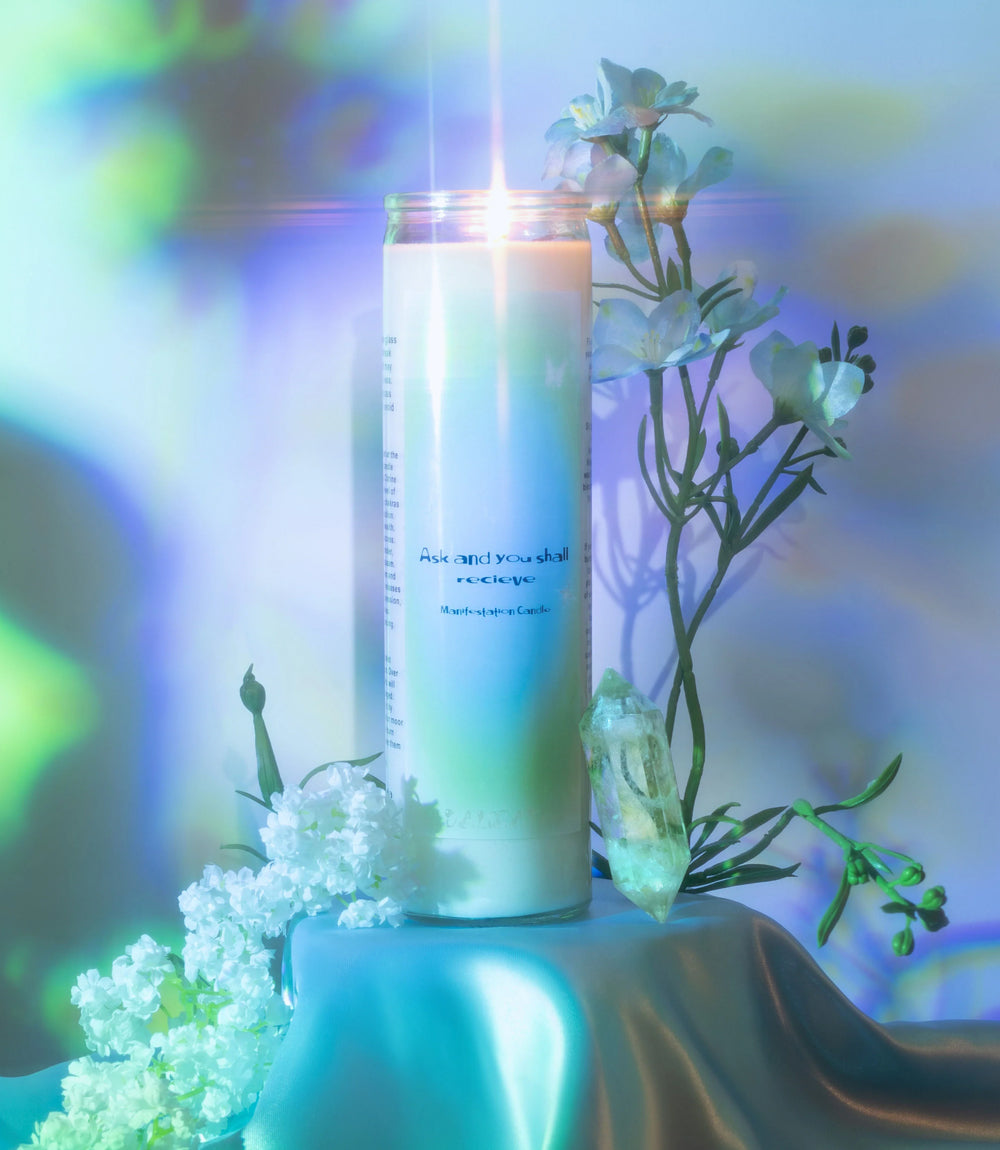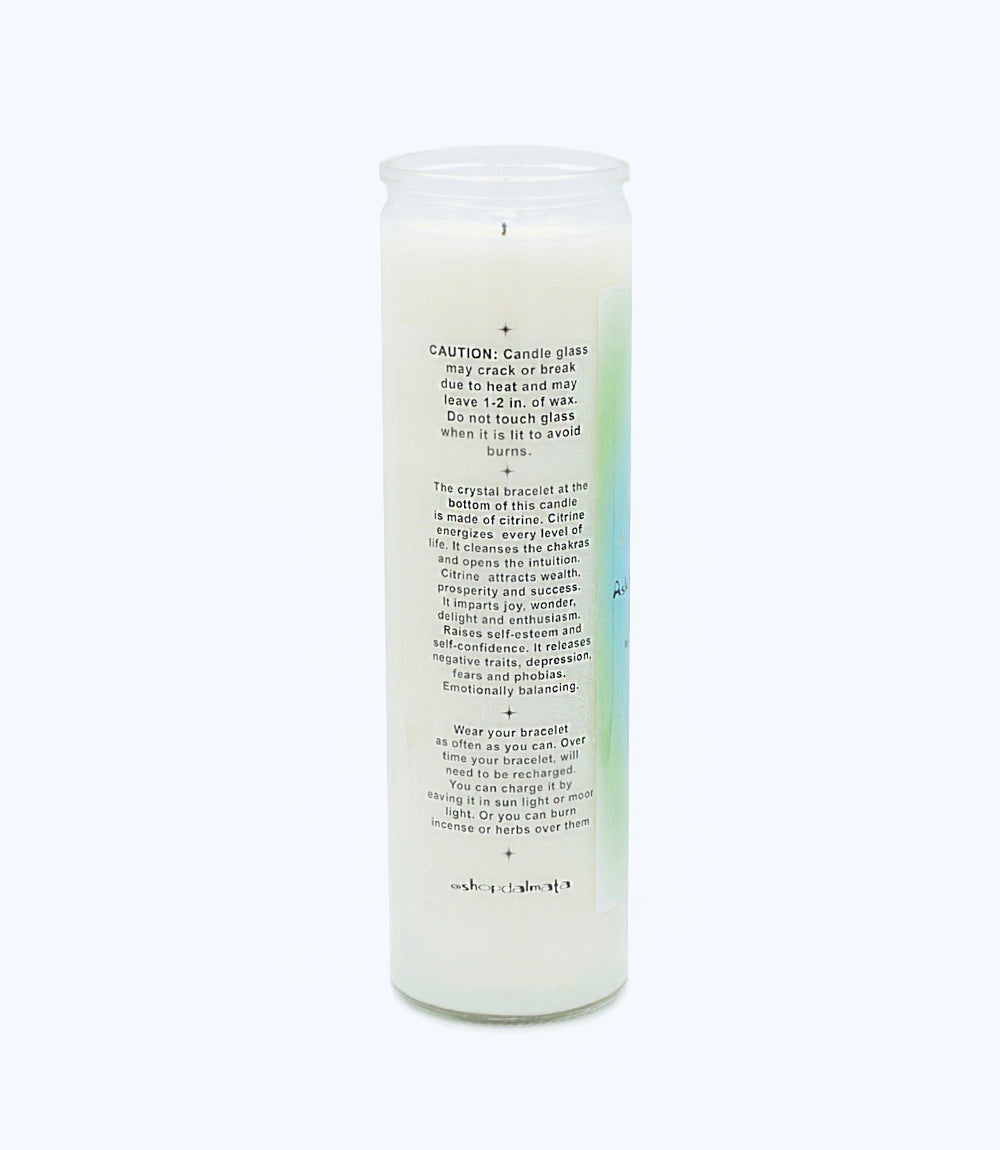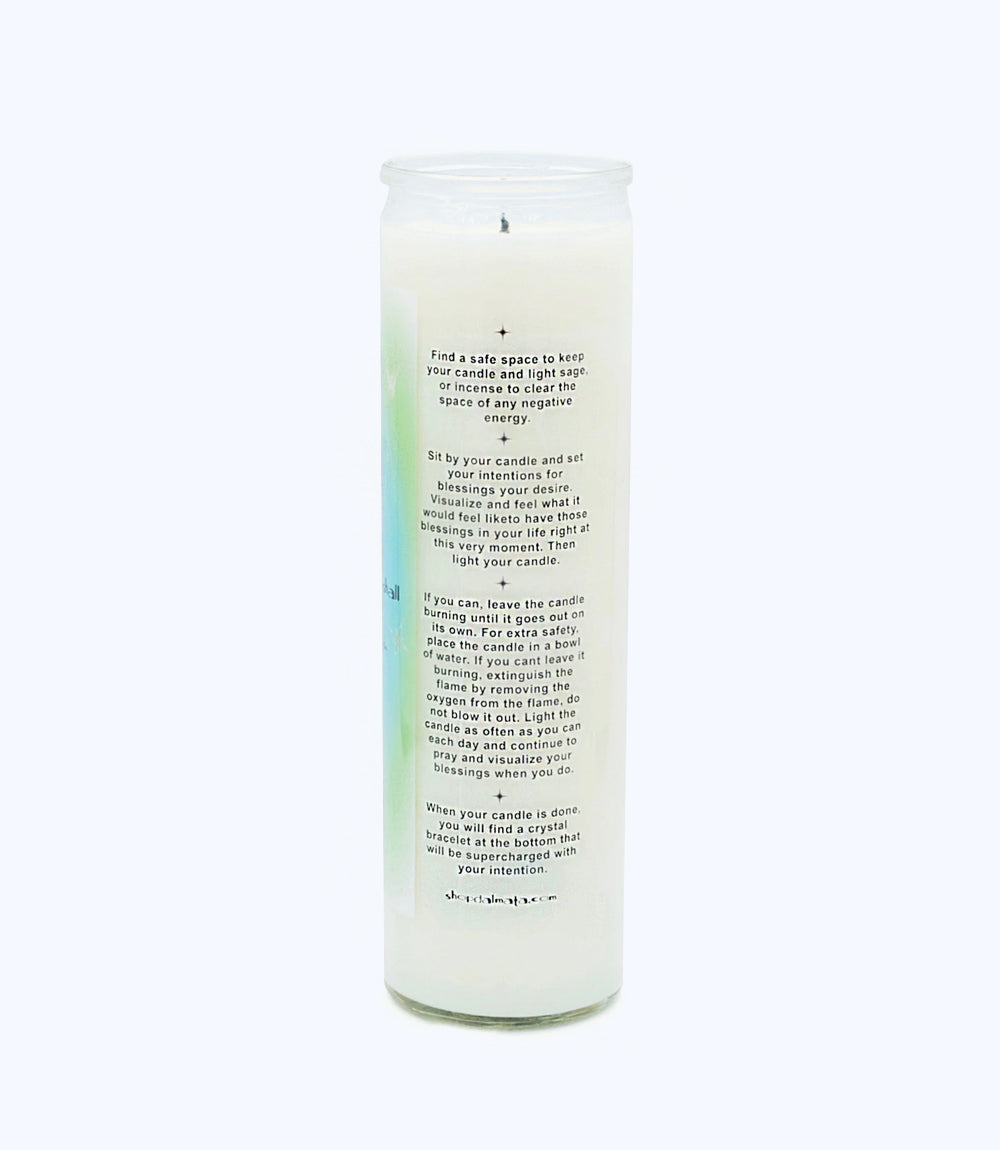 Ask and You Shall Receive Manifestation Candle
$30.00
Regular price
$70.00
Free shipping on orders over $80
Made with Organic Soy Wax and Hand Poured in New York. 
Crushed Opal has been delicaletly sprinkled at the top of each candle making the burn that much more beautiful. The Opal Stones may be collected after the wax has been fully melted down. 
Patchouli scented to promote grounding and comfort. 
The Ask and You Shall Receive Candle can be used to manifest anything you desire that is aligned with your highest good. Whether it be financial abundance, success with a project, finding your purpose, or even manifesting your dream home, this candle will help it come to you. Sit and meditate with your lit candle at least once a day to add power to your manifestation.
At the bottom of this candle, you will find a Citrine Crystal Bracelet wrapped in a protective covering of aluminum foil. Aluminum foils acts as not only protection from the wax but also as a super charger of energry. Therefore, your crystal bracelet will be energetically super charged with your manifestation. Wear your super charged crystal bracelet as often as you can to keep that energy with you. 
These candles have been cleansed with sacred Prairie Sage sourced by a Ojibwe Native located in South Dakota who are we very proud and grateful to be working with. 
We have spent over a year developing this candle ensuring that the wax is sustainable and organic. That the crystals used are authentic, natural and sustainably sourced. And lastly, that this magical candle does what we say it will do. Our owner, Maisey Zamra, has spent 6 years studying energy, crystals, sacred divine practices, metaphysics, quantum physics, and how to respectfully exist in this sacred community of healing.  
Ask and You Shall Receive Manifestation Candle
$30.00 USD
Regular price
$70.00 USD