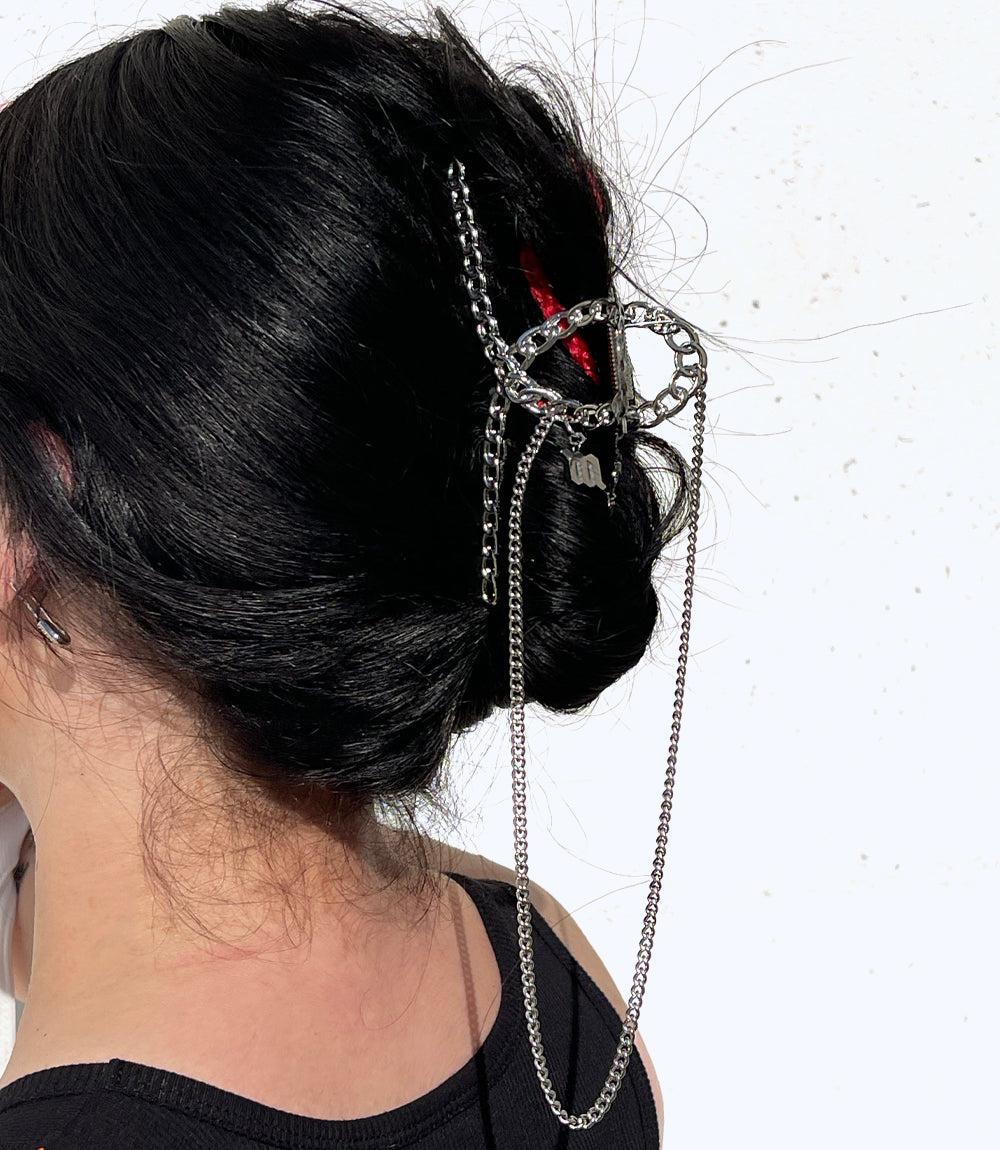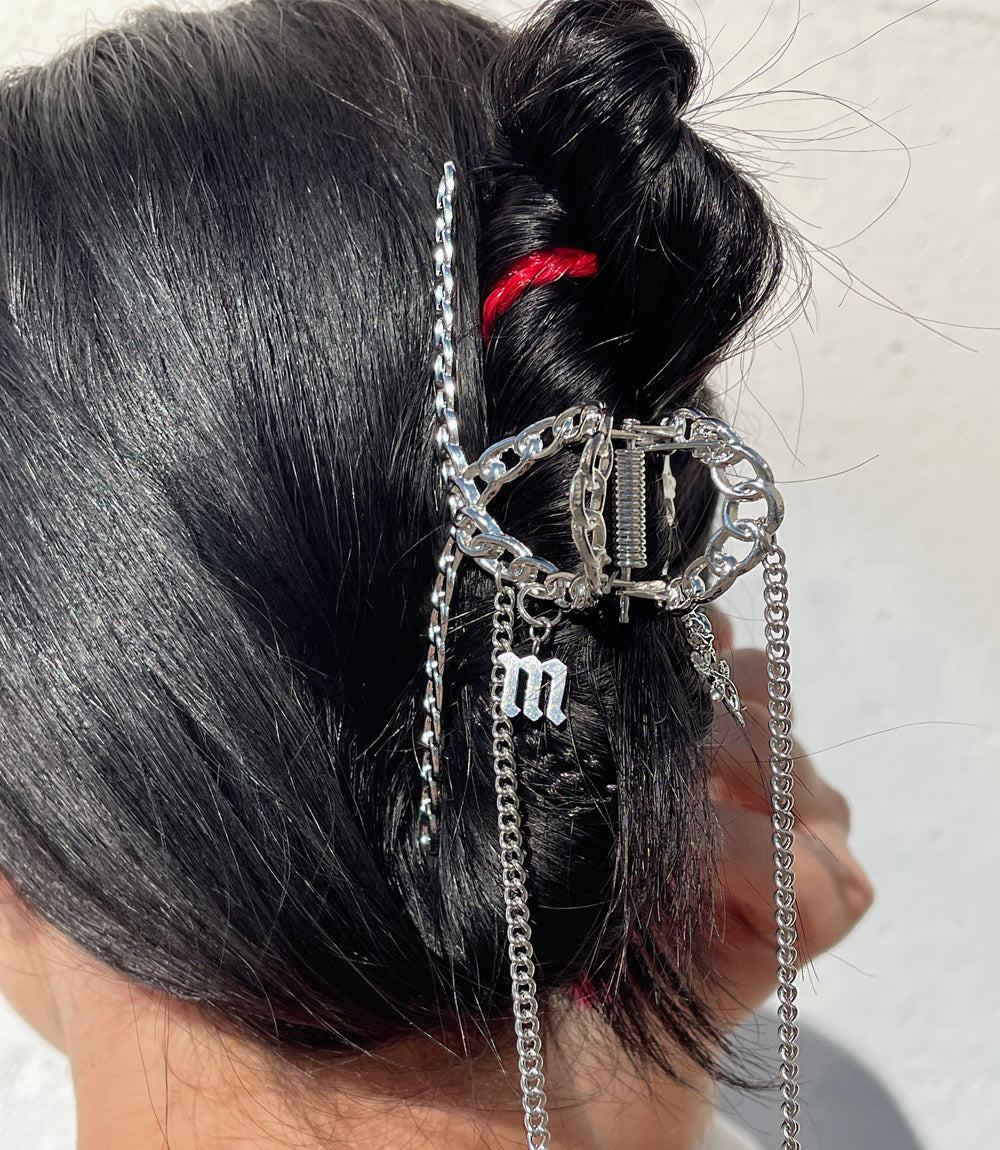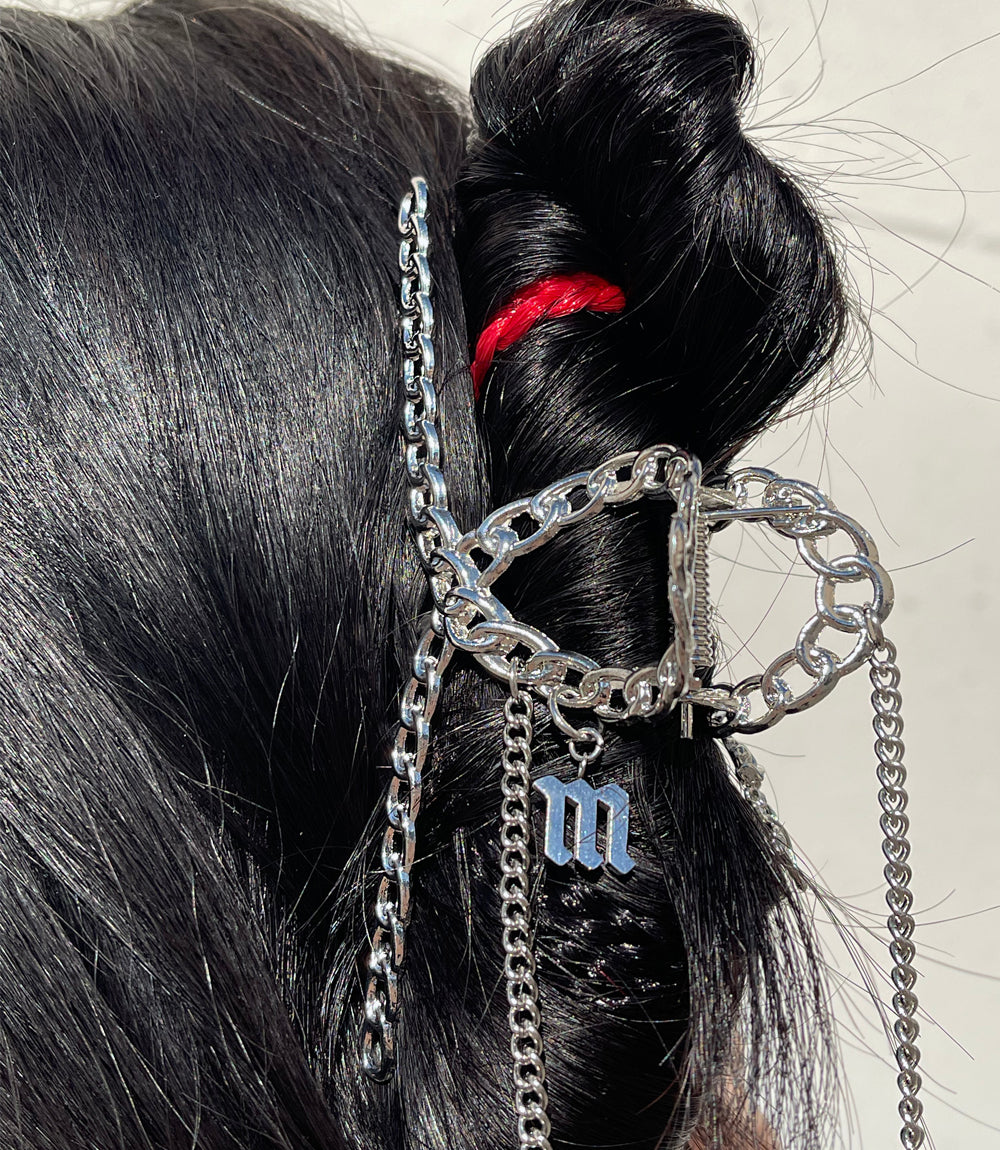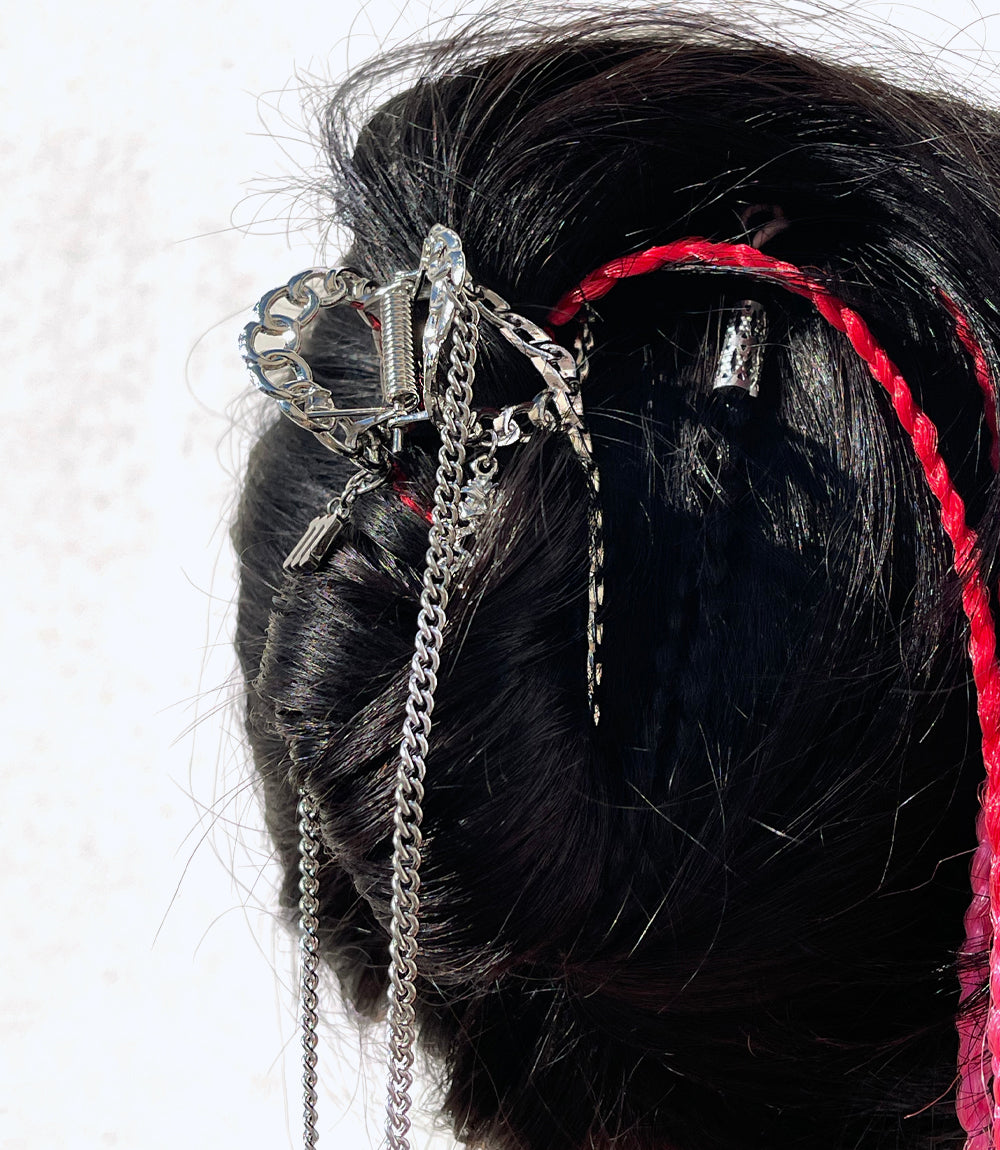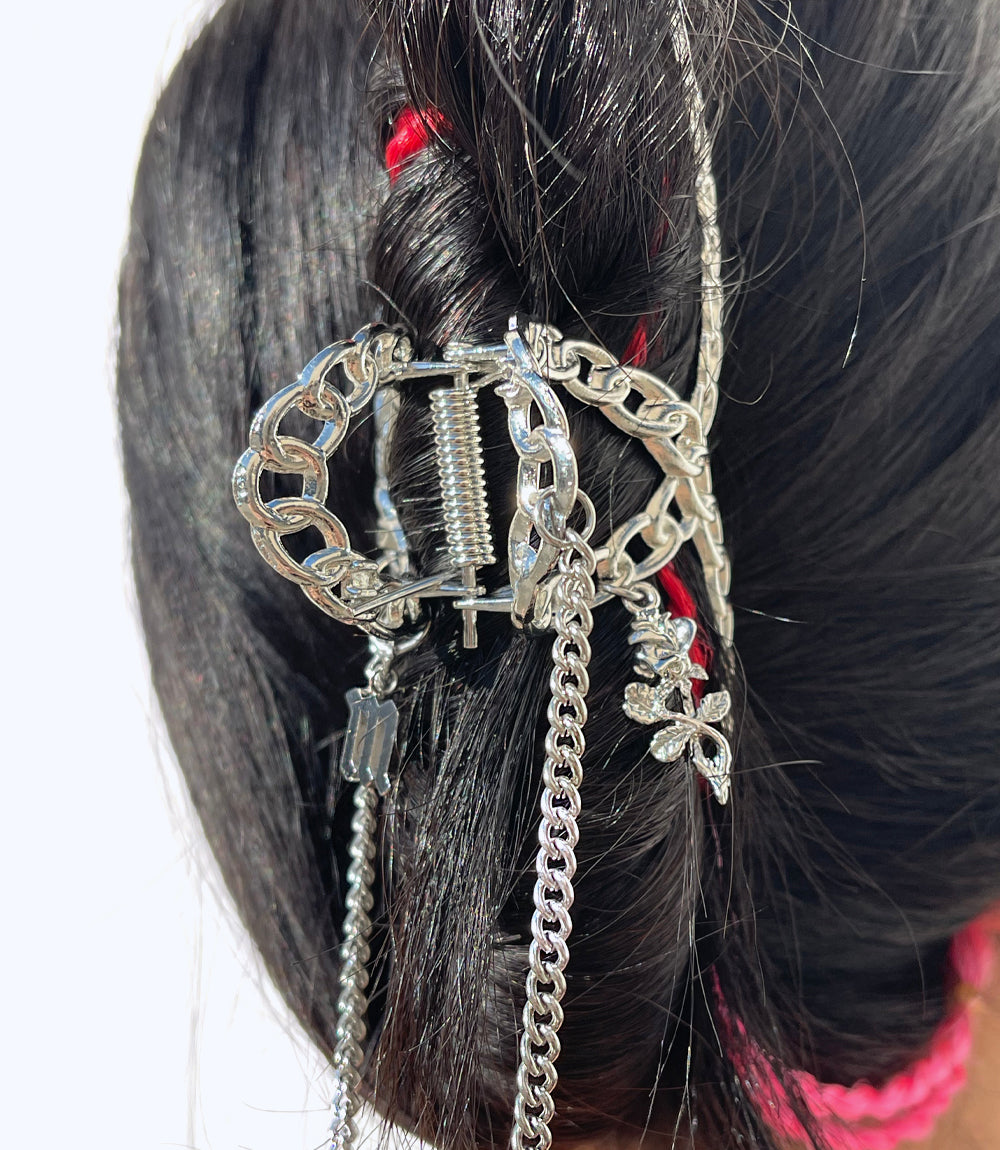 The Silver Chain Hair Clip/Claws
Free shipping on orders over $80
Made of Silver Plated Alloy and Stainless Chain/Charm.
Comes with chain and rose charm.  If you want a custom letter charm, please make sure you add it to your order. Click this link to add the letter of your choice(LINK). If you do not add this charm, there will be NO LETTER CHARM on your clip.

Size: 4" long
Easy to put on and take off, light weight and holds up even the thickest of hair.
The Silver Chain Hair Clip/Claws